I am participating in the Slice of Life Story Challenge (SOLSC; #SOL17)
Each day for the month of March I will be posting a "Slice of Life".
Please feel free to stop back and check out my other posts here.
This afternoon I took my kids to our District Science Fair.
I wasn't sure what to expect. And we debated whether to even go or not. My kids didn't know anything about it- their teachers hadn't mentioned it. It was Friday afternoon. Before Spring Break. I was kind of ready to be done!
But, we ventured forth. I picked the kids up & we went to check it out.
There were science fair projects from students at several of our district middle & high schools. My boys walked up & down the middle school displays looking for projects their friends completed. They found a few...along with a friend or two!
I saw two of my former 5th graders (now HS Sophomores)...one was doing robotic demonstrations that my daughter was mesmerized by and the other showed me her science display. So proud!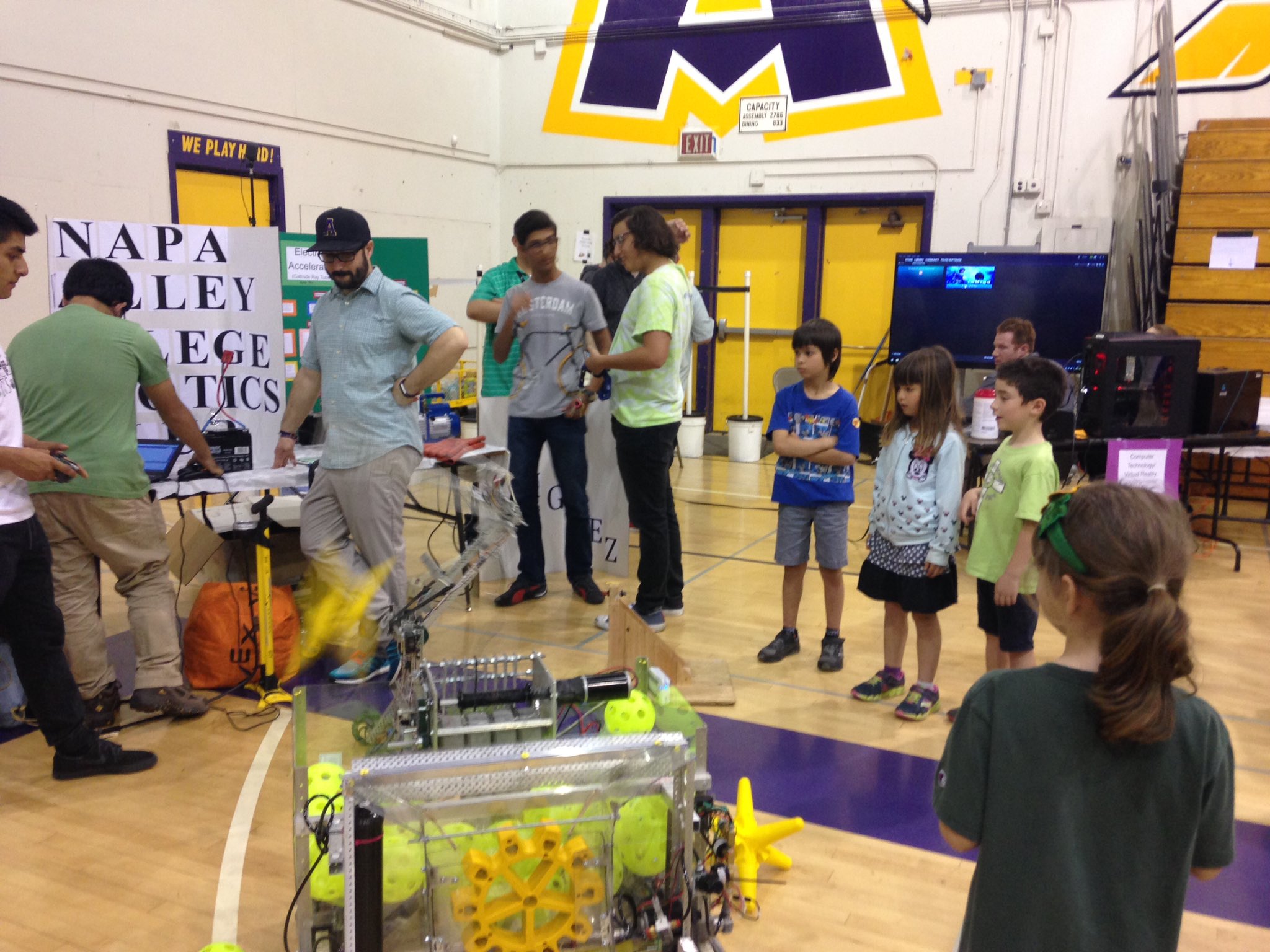 They had several scientists there to talk to, so our first stop was the Veterinarian because my little talks all the time about that being her future plan. Her brothers took her over, helped her ask questions and learn bore about the science.
The highlight by far of this awesome event was the Virtual Reality station our District TSS Department set up. My boys both tried it out fighting disease in a virtual body. They were amazed!
I'm so glad we decided to venture out to this event before heading home...it was a great way to kick off Spring Break!